Editor's note: Today, I was excited to be able to publish a piece on the PopTech blog about my passion, ethical shopping. It gave me a great excuse to polish up some of that "permanent content" I've been promising for this site, so consider this the starting point for something of an "ethical shopping manifesto." Please let me know where you'd like to see more info — we'll keep building it together! Admittedly, being a green consumer is hard. In the first place, we're making an effort to consume less overall. We green-minded shoppers are approaching purchases with the ever-important question of need versus want. "Could we do without it?" Then, when we do need to buy, there is no universal formula that defines a "green purchase." Not only are each product's inputs relative, but our own individual needs are, too. There can be as many shades of green as there are shades of individuality — because that's what your own "green" is all about. You, and your values. Fortunately for us, green shopping is nothing if not a democracy.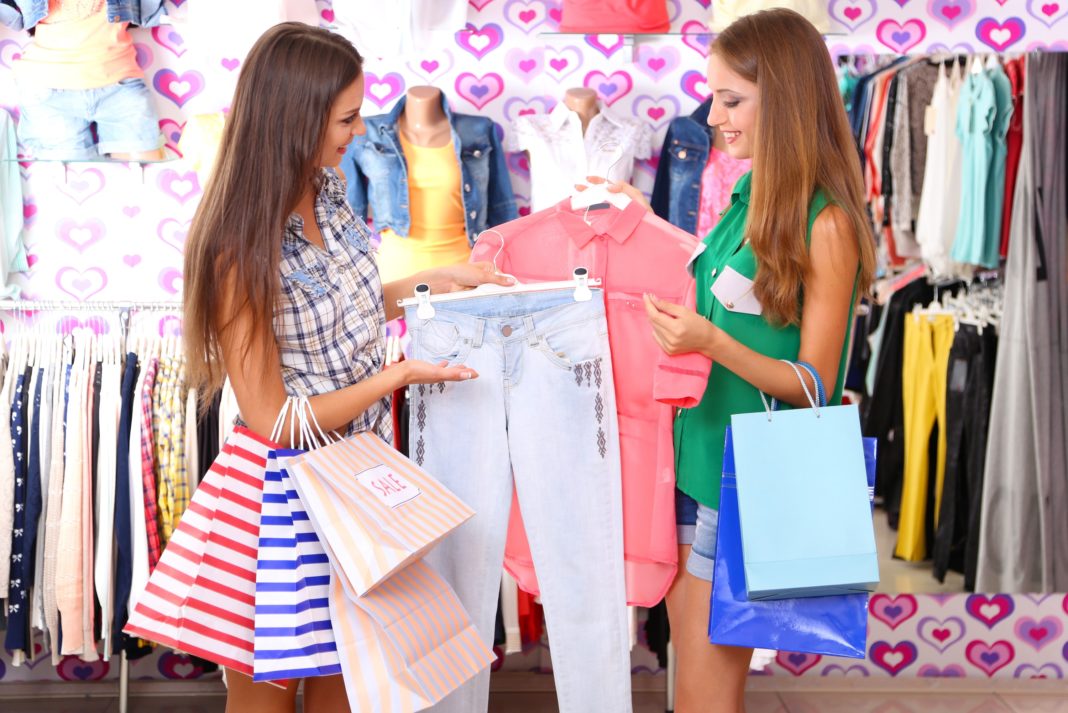 Every dollar is a vote
When we think of each dollar we spend as a vote, we can't help but consider each purchase we make differently. Businesses and products become candidates we're voting on. They usually know this better than we do, vying for our votes through advertising or price point or any number of other differentiators. The timing of our present economic status doesn't hurt a bit. "During economically depressed periods, people are far more aware of the power of their dollars," says Lawrence Glickman, author of the upcoming book Buying Power: A History of Consumer Activism in America. When we hear of more businesses closing than usual, the importance of where we spend our dollars becomes more important than ever. It's up to us who will make it and who won't.
Let's make it count: Vote for, not against
When we use our dollars as power, our traditional inclination has been to boycott. Even before the Revolutionary War, our earliest Americans refused to buy British imports. When we boycott, we've identified who we want to lose. But even when we're not buying from brands on our blacklists, we're still buying something. How much thought are we putting into the alternatives that are actually getting our votes? How much stronger the result when we've chosen the winners over the losers, and not the other way around. In this democracy, the more the merrier. There's room for many winners, and winning will come on different levels for different reasons. This relativity, of course, can be the tricky part. Attempting to balance our varying green concerns can be confusing — but it all comes down to what's most important to YOU. Though those priorities will often have to do with environmental concerns, sometimes they won't. Have kids in school? Buy from brands that support education. Have a heart for Africa? Choose brands that support industry there. And on and on. In some cases, we'll choose between the options on the shelf in front of us, and in others, we'll go out of our way to find and support a brand that shares our values. Either way — what are yours?
Social Consciousness
I list this first because it often doesn't make the list at all. To shop ethically doesn't end at supporting the use of green practices — it includes supporting any causes that are meaningful to you. Breast cancer research, battered women's shelters, empowering third-world entrepreneurs — if it moves you, buy from brands that support it.
Independent Business
A relatively new campaign, The 3/50 Project advocates for spending $50 a month at your three favorite independently owned businesses. "If half the employed population spent $50 each month in locally owned independent businesses, it would generate more than $42.6 billion in revenue," the site reads. And, "For every $100 spent in locally owned independent stores, $68 returns to the community. If you spend that in a national chain, only $43 stays here."
Reused and Repurposed
What items require that no raw material or resource be expended for you to own them? Those that were previously owned, having expended their energy on behalf of their first owner, not you. Most thrift stores are operated by organizations that support community causes, such as Goodwill, which benefits people with disadvantages.
Labor Rights
This topic can be surprisingly touchy. Labor issues are a personal passion of mine and were the number-one reason I became interested in ethical consumption in the first place. I believe strongly in transparency about the use of fair labor, but I'm also sympathetic to manufacturing in underdeveloped countries where sweatshop-grade factory jobs are better than their alternatives, and to the fact that the documentation process for fair labor certifications is simply not feasible in some underdeveloped areas. (Grey areas like this are why my own ethical shopping values have become more ecumenical than ever.)
Quality versus Quantity
I love how Howies, a UK clothing company, puts it. "Every product we make has passed the 'rocking chair test.' … So when we are old and grey and sitting in our rocking chairs, we can look back on the company we created with a smile." The brand advocates for higher quality items that last. This principle results in a more timeless design aesthetic, as we've seen recently even in couture runway collections.
Green Materials
With even organic jeans hitting Wal-Mart this year, green materials are one of the easiest components to find and identify. As we've become more educated about our options, brands are more excited to not only incorporate them but to talk about them, from organic raw materials to recycled content and beyond. Consider not only the impact these items have directly on you (e.g., nontoxic cleaning products), but also the amount of resource that went into creating them (labor, energy, transportation, etc.). According to Annie Lennox's The Story of Stuff, 99 percent of what we bring home from the store is thrown away within six months of purchase, including products and packaging.
Transportation
Air freight uses significantly more energy than either ground (for continental) or ocean (for global) transport. For us online shoppers, this means that Ground shipping is almost always a greener option than Overnight. Some recent companies have created more efficient models for their delivery of goods, even cutting out the need for stocking retail stores or warehouses. Nau, one of the greenest clothing companies around, keeps a minimal stock in its store locations, offering shoppers a discount when they place their orders through an in-store kiosk, to be delivered to their homes a few days later. Nimli, an online-only eco fashion boutique, requires that each brand it carries ship directly to the customer.
Need versus Want
Back to where we started — with the question that inevitably influences all the rest. In many cases, cultural norms get in the way of answering this question for us. Quaker author Richard Foster wrote in the  "Where planned obsolescence leaves off, psychological obsolescence takes over. We are made to feel ashamed to wear clothes or drive cars until they are worn out." As our green shopping skills mature, so will our answers to this question. Of course, finding where your favorite brands stand on these issues will take some research. Sites like Big Green Purse and Greenopia provide a great starting point, and online eco boutiques like Ethical Style and Fashion Conscious actually categorize items by their incorporation of green practices. When you're ready to take your activism to the next level, let your words speak as loudly as your pocketbooks by writing emails to companies, telling them why you do and don't buy from them.