What makes any wedding a beautiful affair is the love, emotions, excitement, bliss and undoubtedly the diva of the day- the bride. From the moment your entry is announced to the end of the celebrations, everyone will have something to say about the look of the bride.

While many people opt for styles, they don't even like thinking that it will make the guests happy, when in reality it's all about your happiness. That being said, here is a list of 2019 bridal trends which will resonate with all brides. Have a look!

1. Making your radiance the focal point
Enhancing your natural beauty is a brilliant idea, but changing your personality to make the pictures look better will make you repent this decision in the future. As a bride who owns her flaws like a stunner, the aim for you should be to achieve a fresh base. Light foundation, dusky eyes, nude lips and blushed cheeks will help you achieve a look which you will love even after 20 years. Don't forget, natural and rosy is the new sexy.

2. The evergreen smokey effect
Differing from the above point, if you are a bride of courageous choices, then we understand that you would want a look which a true queen would carry. You can have a mix of trends for your bridal makeup in Auckland by opting for bold and gorgeous smokey eyes along with nude or pink lips. Also, bear in mind that you can choose for blue, green or purple instead of black smokey eyes as well to fulfil your bridal makeup taste.

3. Comfortable hairstyles
Your hairdo plays a highly crucial role in bringing together your look for the wedding day. Since brides already have too much to weigh them down, they don't want their hairstyles to add to the pile. That being said, opt for a hairdo which goes beautifully with your personality, accentuates your high points, looks effortlessly pretty and is easy and comfortable to carry. Beach waves, long curls, low buns and unique ponytails are some of our top picks for this wedding season.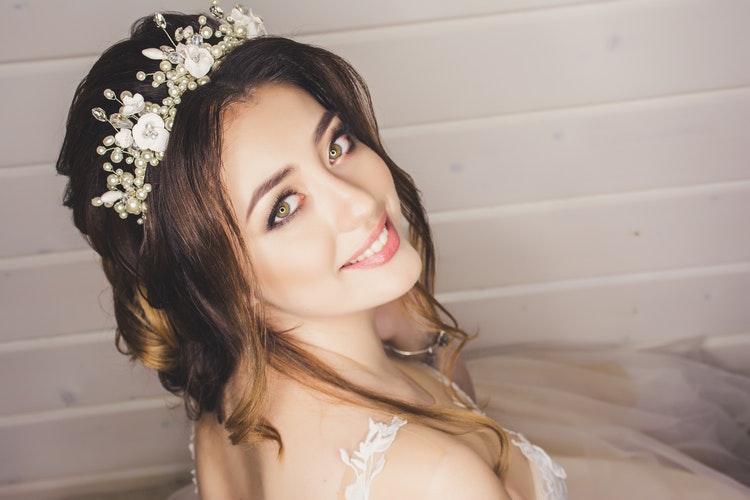 4. Red lips for the bold and beautiful
With the colour of love, don't shy away to go bold on your wedding with a red lip style as it alone is enough to get the groove going for your look. While brides opt for nude lips and pink lips when they are doing Au Naturale, but a twist of red lips on a minimal makeup look will turn the tables around in a jiffy. Moreover, if sexy is your theme for the wedding dress up, then red lips will look stunning with smokey or glittery eyes as well.

5. Nothing works like floral jewellery
Coming to the final detail of your dress up game, accessorising is an essential part of the bridal attire for the 2019 brides. From tiaras and heavy earrings to light studs and an attractive bracelet, you have a lot to choose from, but nothing tops our list other than floral jewellery. Beautiful flower hair sets like bands and bun accessories not only liven up your entire look, but they also keep you close to Mother Nature on the most important day of your life.

Your wedding is a day when all eyes will be on you, and you wouldn't want to leave an impression on the guests and you which you might come to regret in the later years. Hire the best hair and makeup artist in Auckland who will fix a look which goes beautifully with your complexion, hair, dress, and so on and turn you into a bride, which is an inspiration for many. Good luck!