When it comes to professional photography, most people are under the impression that it's something you experience once in life when you get married and why would you want it or need it on any other occasion? Photography is all about capturing moments and making memories. As we go through life, there are many events we would love to record – being in love, having a baby, watching our little ones grow up. Life is precious so why not capture it to treasure forever.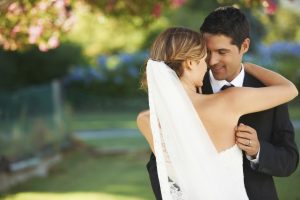 Beloved is an emerging style of photography which brings together the visuals of portrait photography with the authenticity of photojournalistic story telling. You and your partner will experience a photographic journey which lasts for approximately 2 hours. The idea behind a beloved session is to break down all barriers and concentrate on you as a couple and how you feel for each other, while documenting it on camera. Various exercises encourage you to put into context your thoughts and feelings for each other. The pre-wedding shoot I offer is a mini version of this.
Wedding Photographer
Choosing a wedding photographer is a big deal. After all, your photographs will be the only tangible thing left from your wedding day, other than your dress. It's important not only to like the photographs but also to like the photographer as a person, as you'll be spending a lot of time with them on your day. That's why I always like to meet with a couple to discuss their photography. Most people have never been married before so the structure of the wedding day is completely new to them. I'm not a bossy photographer who wants you to run your whole day, but trust and co-operation with your photographer often helps things run more smoothly. I'm with you for the whole day, to tell your story in a unique way. Don't worry if you don't like having your picture taken and you don't want cheesy, posed pictures. 90% of people who come to see me say the same thing. That's why it's my job to put you at ease so together we can get some amazing, natural images for you to treasure forever.
I'm a photojournalist for most of the day so I work un-noticed to capture real emotion. With regards to formal group shots, I recommend no more than 8. The reason for this is that it starts to take up too much time and you and your guests want to go and enjoy the drinks reception. I then take you away as a couple at the reception venue, for 15-20 minutes to get some nice intimate pictures of the two of you. Believe me, you don't get to spend a lot of time together on your wedding day so you'll relish the chance to be together away from your guests. Light is the most important ingredient to me over location so you might think I choose some strange places to take photographs – believe me there is method in it. Then the day is yours and I'm back to being a photojournalist, capturing candids of you and your guests, the emotional speeches, first dance and any other special moments you have planned.
After the wedding I generally try and turn images round within 2-3 weeks and then invite you back for a private viewing. If you live far away, it's not a problem, most things can be done on-line. If you are having an album we'll narrow down the image choices at this session. It's then up to me to go away and design your album. Once you've approved the proof it generally takes 6 weeks for the album to arrive back at the studio for collection. Your private gallery is on-line for 2 years so within this time frame you can come back and order prints/canvas/box frames etc. I can offer suggestions if you have a particular space for a picture at home, don't be afraid to ask. time depending.
Portraits
The session lasts for around 2 hours and will take place in 2 locations. I like to start off in the family home in familiar surroundings. It's great to photograph people in their natural environment. We'll then move on to a secondary location which I can help you choose. A change of wardrobe also gives a different look. I will advise you on what to wear and what to avoid in order to keep the photographs timeless. After the sessions you will be invited to the studio to view the photographs where I can help you choose the products that you would like. It's very important to me that I offer the best products to my customer which is why you will find a range of high quality frames, acrylics, canvas and albums.